Join us on an exciting journey in Interior Design. We have been doing Interior Design workshops and courses in Edinburgh for over three years now and have seen so many talented people having fun while learning new skills. It is suitable for absolute beginners or people needing a bit of a refresher.  Whether you want to re-design a room in your home or just want to dip a toe into the world of interior design, our courses and workshops aim to help you gain skills & confidence in tackling any interior design project. 
Do you feel overwhelmed by the inspiring images on Pinterest, Instagram and in magazines? Or are you struggling to find that inspiration, make that all-important start or follow through with a renovation?
Our courses will show you the processes that Interior Designers go through when working on their projects.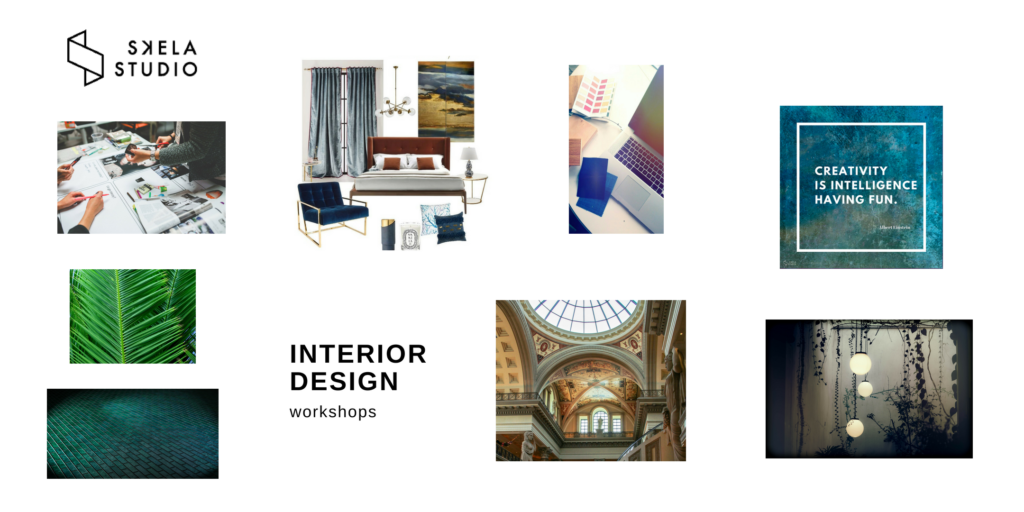 At the end of the course, you will have completed a moodboard to take and use at home. By following the steps covered in the course and using the handy tips from the workshop you can make a success of any Interior Design project.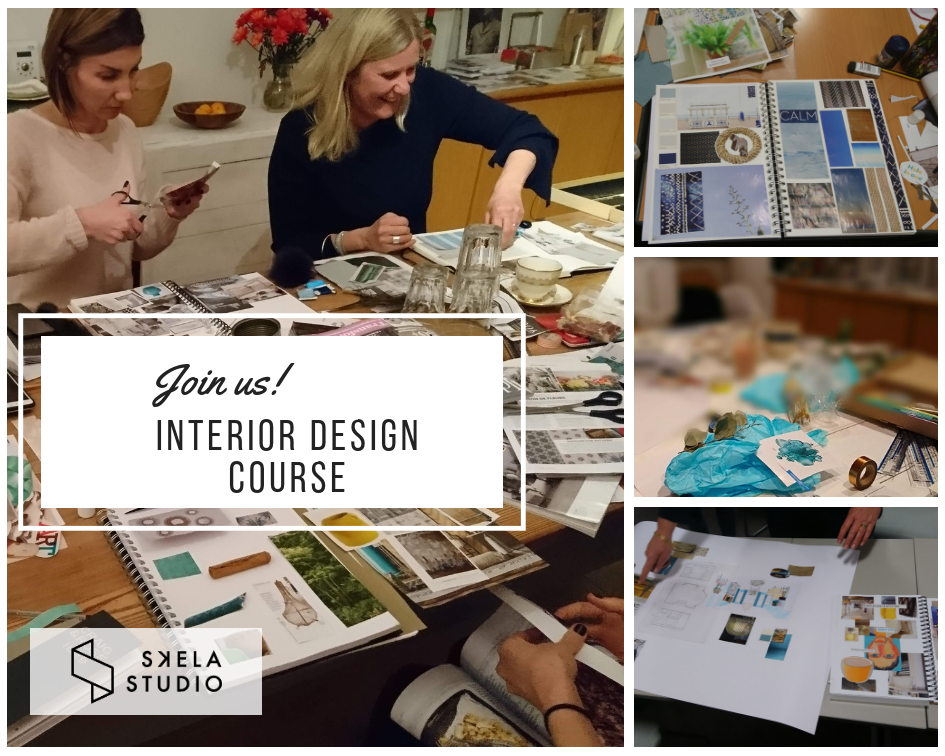 By the end of the course, participants will have:
– Gained the confidence to design small interior spaces;
– Learned to do room plans and sections;
– Confidently use colour in interiors;
– Improved drawing skills;
– Been introduced to a range of materials and finishes;
– To use lighting to create different atmospheres in interiors.
Limited places, small informal groups in inspiring locations in the Edinburgh City Centre. 
What previous participants have to say:
"Thank you for such a great class, can't wait to do more! You provided us with such great skills that will last a lifetime. Will definitely keep in touch! " Brodie Sim
"Current living room situation -chaos. Hopefully not a too distant situation, cosy, homely, less chaos… Thanks, Skela Studio for the five past weeks of interior design inspiration and guidance. "  Eileen Inglis
"This course gave me an extra confidence to experiment with interiors. As a Fashion Designer I have been brave in using colour but with Skela Studio I've learned so much more about layout, texture, lighting… My husband is also very keen to go on this course. " Tanya Marinich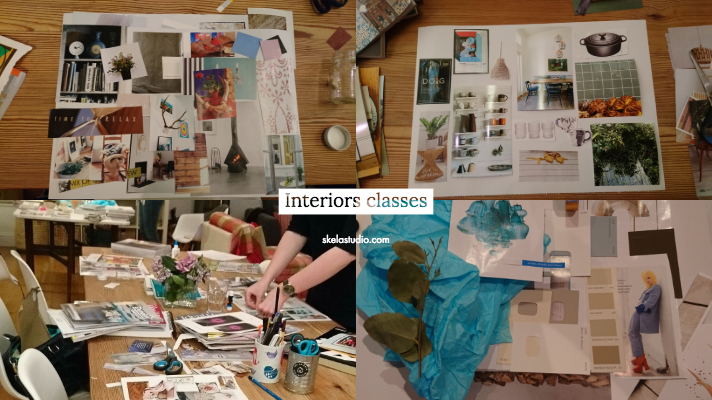 COURSES & WORKSHOPS:
FIVE WEEK INTERIOR DESIGN COURSE (10th of January – 7th of February)
Price: £150 per person
Duration: 5 weeks
Timings: Thursdays, 7 pm – 9 pm
Location: The Melting Pot HQ- 5 Rose Street
Or pay £150 by Bank Transfer. Contact Aleksandra on info@skelastudio.com
The price is including welcome tea and coffee.
WEEKEND COURSE (Saturdays the 16th of February  and  23rd of February)
Price: £160 per person
Duration: Two Saturdays + lunch included in the price
Timings: Saturdays, 10 pm – 4 pm
Location: Out of the Blue
Or pay £160 by Bank Transfer. Contact Aleksandra on info@skelastudio.com
The price is including lunch and refreshments on both days.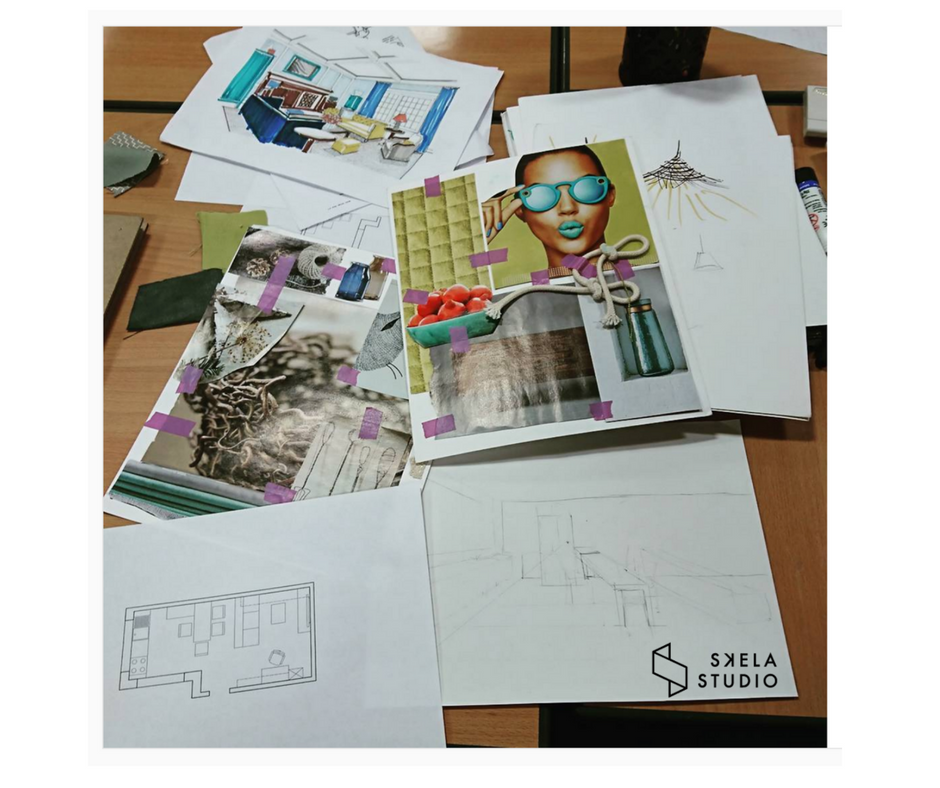 To see more work by other participants click here
For news and  Early Bird Offers please subscribe to our newsletter.