I was asked to provide interior design service for a lovely family of four in Marchmont.  One of the rooms I did was their living room. The client's brief was a comfortable and smart family living room with touches of Scandinavian design. 
The main challenge was that the room felt dark and cold. Also it had to serve multiple functions and accommodate family with two children under 5 plus two cats. The room design involved choosing the right colours and patterns to add light and warmth.  Then with addition of mirrors, new lighting, flooring and bold colours we made the room brighter and more welcoming.
 We did some space planning and the rearranging of the existing furniture which also added to the feeling of  warmth. By dividing the room into zones for watching television, reading and children's play area we created three cosy spaces in one room for the family to use at the same time without feeling too busy.   
I did further three rooms for this family and it was a lovely collaboration. They had a great creative input in their home design and were pleasure to work with.
If, like this family you have lot's of ideas but not sure where to start give me a shout 🙂 Aleks at info@skelastudio.com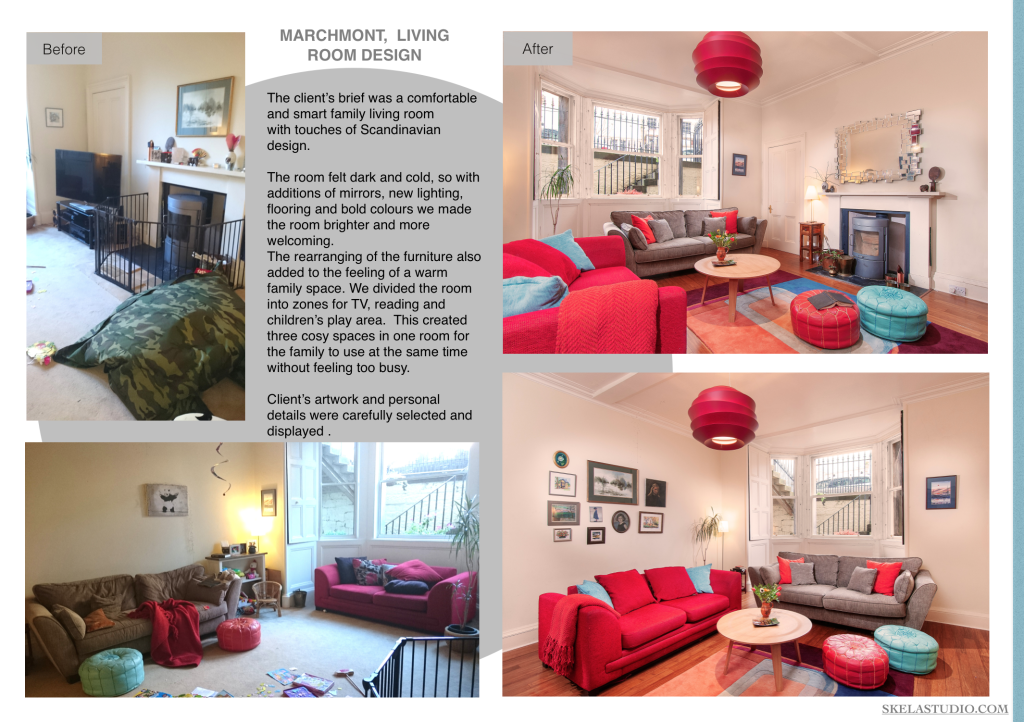 Photographs by Philippe Monthoux